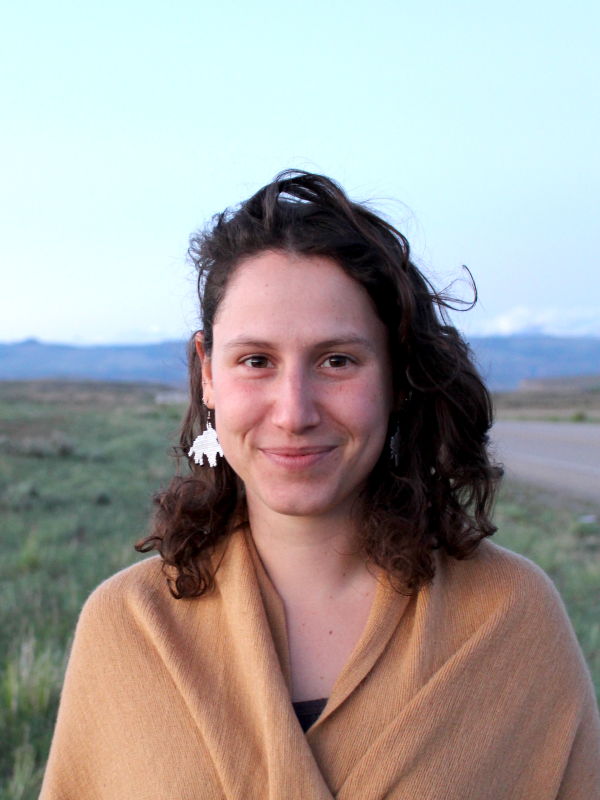 Dominique Gedanke Flaksberg
Graduate Associate Designer
Education
BFA Fashion Design at Parsons School for Design
BA Liberal Arts with Environmental Studies minor at Eugene Lang College of Liberal Arts
UWICE Center for Conservation and the Environment, Bumthang, Bhutan (Study Abroad, term research)
BA Hons Womenswear Fashion at Central Saint Martins (UAL Study Abroad Term)
Dominique is an Earth Centered designer working within the realms of education, design strategy and intuitive entrepreneurship. She completed her undergraduate studies at The New School, with a BFA at Parsons School for Design and a BA in Liberal Arts, with a minor in Environmental Studies at Eugene Lang College. She is currently pursuing an MFA at the Ohio State University Design Department, focusing on decolonizing design thinking through the integration of Indigenous and Earth centered wisdom. At OPEEP, she works behind design and communications, helping bring the work that OPEEP does to a community of students and teachers inside and outside of the OSU campus. 
In her research and practice, Dominique works to bridge two worlds: formal, institutionalized knowledge that dictates our current systems of living and intuitive, ancestral action/wisdom which invites us to restore an authentic connection to our environment. Nature, tradition, spirituality and education are pillars to her research, which weaves different realities into coexistence. She centers design thinking as a lens to understand, dream and reshape the different futures we can collaboratively build upon this Earth.
Her previous and current work include designing and consulting for sustainability within the fashion industry, teaching design at different educational settings, facilitating ancestral soap making skills workshops, and starting a wellness company, Circular Bodies, which offers accessible and healthy home and body wellness, while utilizing circular design and production practices.