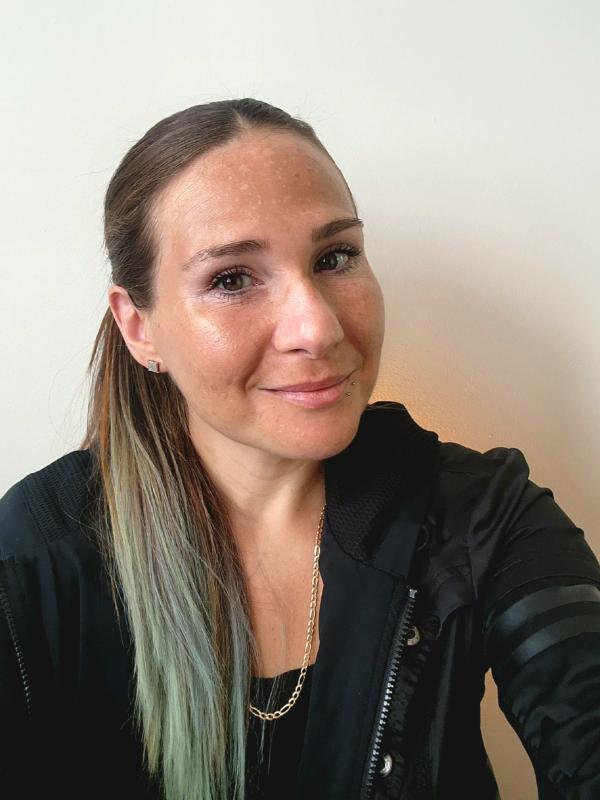 Christina Ray
MSW Student Alum
Christina Ray (C. Ray) is an ASAP Master of Social Work alumnus born in Columbus, Ohio. Having been incarcerated for three years in an Ohio women's prison, she witnessed first-hand the injustice and inequalities within the American legal system. This is also where she learned that her passion and purpose are in prison advocacy and reform. Upon her release in 2018, she enrolled in The Ohio State University and obtained her Bachelor's in Social Work.
She is involved with the local non-profit, Healing Broken Circles (HBC). HBC works with currently and formerly incarcerated individuals, offering programing and a platform to share their voices and talents. Ray is also involved with The Returning Artist Guild (RAG; follow them on Instagram @thereturningartistsguild) which is a group of current and former justice-involved artists using their art to promote advocacy and social justice.
Ray married her wife in 2020, and they are currently raising their fur baby. Ray obtained her MSW and is continuing on the path of social justice and prison advocacy in her work in reentry services. In her free time, she enjoys creating art, spending time with her loved ones and working as a local bartender.