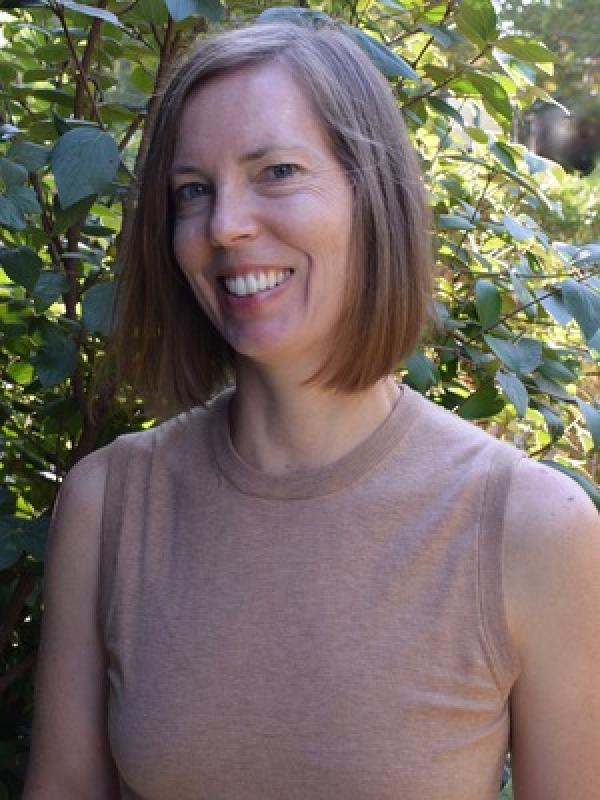 Jennifer Suchland
Associate Professor
Department of Women's, Gender, & Sexuality Studies and Center for Slavic, East European, & Eurasian Studies

Areas of Expertise
Law & Cultural Studies
Critical Human Rights
Postsocialist Cultural Studies
Education
Ph.D. Department of Government, University of Texas, 2005 with Graduate Certificate in Women's and Gender Studies
M.A. Department of Government, University of Texas, 2000
I am an interdisciplinary scholar, trained in political & feminist theory and area studies and jointly appointed in Slavic and East European Languages & Cultures and Women's, Gender & Sexuality Studies.  I teach and advise students in both programs as well as in the International Studies program (including with the Human Rights Minor).
My research, teaching and ethical commitments are to a robust study of rights, law and political discourses as they are culturally and geopolitically entangled. I have been interested in how rights categories emerge and evolve and what is at stake in those articulations. In my first book, Economies of Violence: Transnational Feminism, Postsocialism, and the Politics of Sex Trafficking (Duke University Press, 2015), I analyze the re-emergence of global anti-trafficking discourse at the end of the Cold War looking in particular at the kinds of anti-violence agendas that gained resonance and power through the racialized "white" figure of the postsocialist trafficking victim "Natasha."  This real yet mythologized figure prioritized an image of trafficking as primarily a sex crime unrelated to economic and political forces.  While framing trafficking, in particular sex trafficking, as a form of violence against women helped elevate the issue to a new global scale, the anti-trafficking apparatus that has taken predominance is largely stripped of a human rights agenda in which economic, sexual, and political precarity are central concerns.
In my current book project, I examine the moniker "modern day slavery" as an affectively and morally charged name for human trafficking. I aim to understand what opportunities and challenges result from casting slavery as a new experience specifically in the United States. The project pivots on an analysis and theorization of "domestication" wherein attention is diverted from "global trafficking" to "domestic trafficking" in U.S. policy, advocacy, and cultural arenas. I engage critical indigenous feminisms, transnational feminist studies, and women of color theorizing to understand and scrutinize several dimensions of the process of domestication and deployment of "modern day slavery." These include: the opening up of new forms of recognition and redress; the problems with linking chattel slavery with human trafficking; the continued dominance of white liberal forms of empathy; and the displacement of longstanding social justice projects by anti-trafficking practices that revolve around "modern slaves." I explore these dynamics in a range of forms and contexts, including memoirs, museums, and activist projects. 
I continue work on research focused on Russia and postsocialist transnational spaces, including research on race and sexuality. I also am engaged in creative academic/community projects on critical human rights, including collaborations with Livable Futures and Human Rights in Transit.